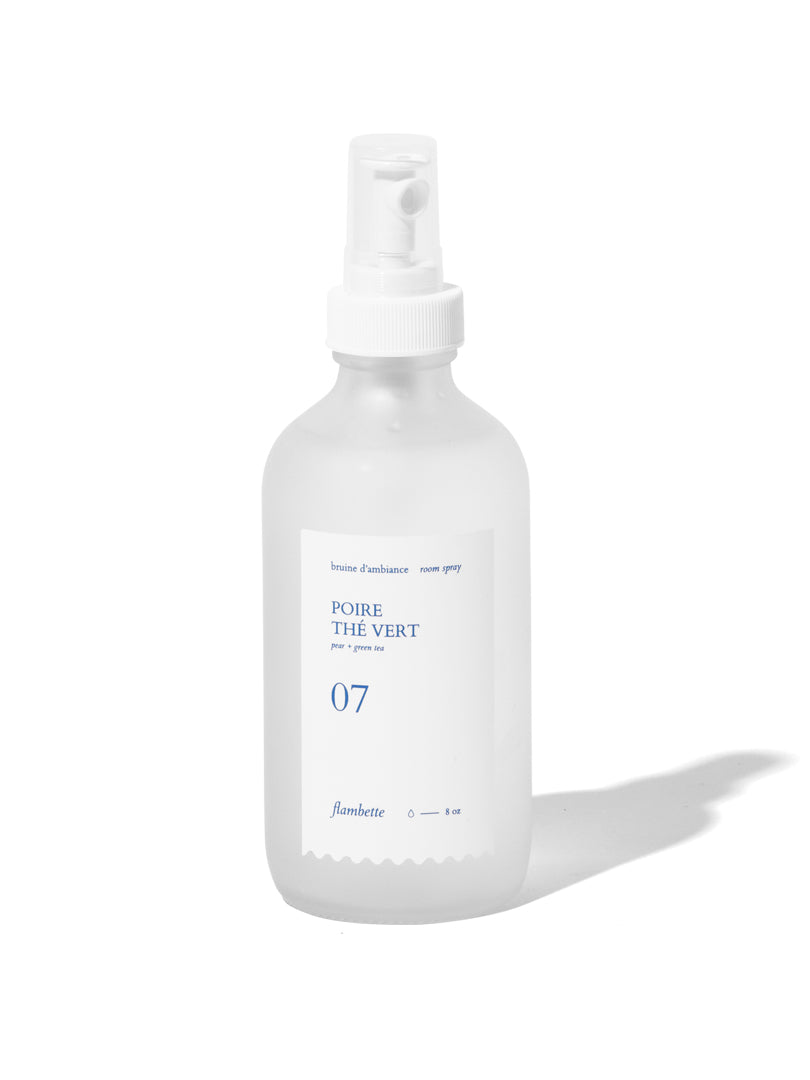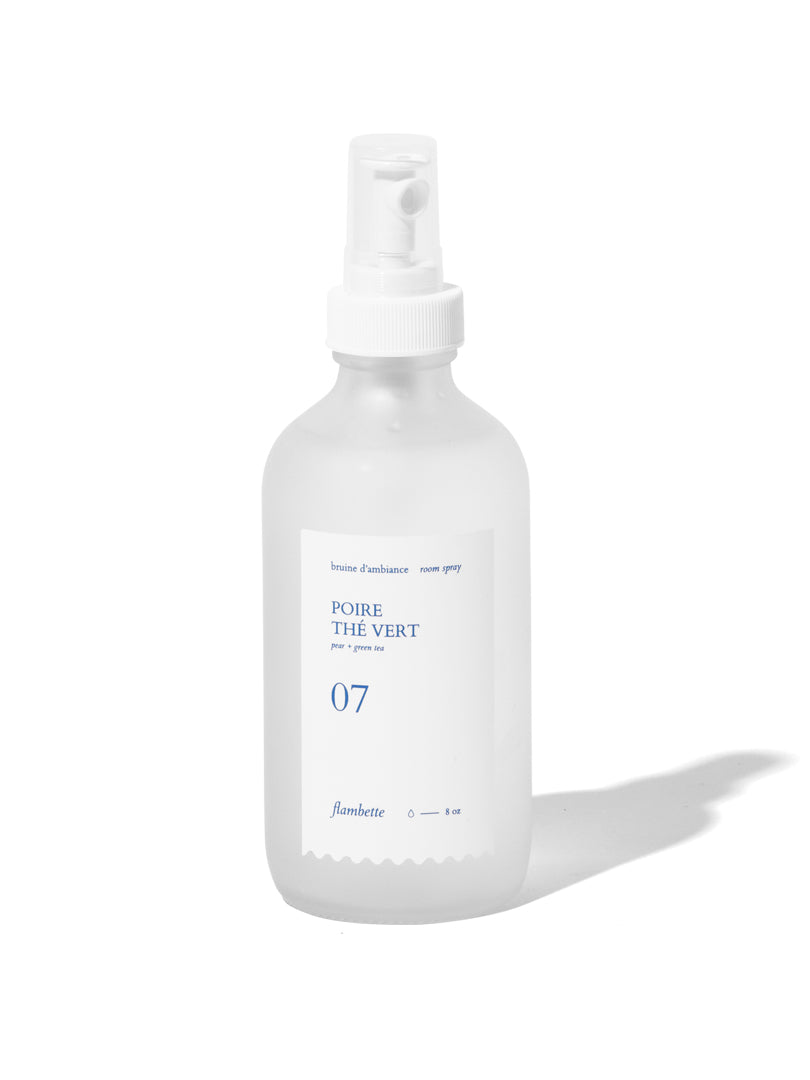 Room spray 07 - Pear + Green Tea
Room spray 07 - Pear + Green Tea
The Pear + Green Tea room spray is a heavenly combination of the Green Tea's many benefits with the soft smell of pear. Spray it around the house and on the sheets. Safe for skin and pets.
8 oz
Alcohol-free fragrance
Handmade in Quebec
The nine fragrances of the Flambette company are available in a range of wellbeing products. Marie-Michelle and Tanya, the founders of Flambette, offer a collection that is entirely handmade and composed of natural ingredients known for their exceptional quality.