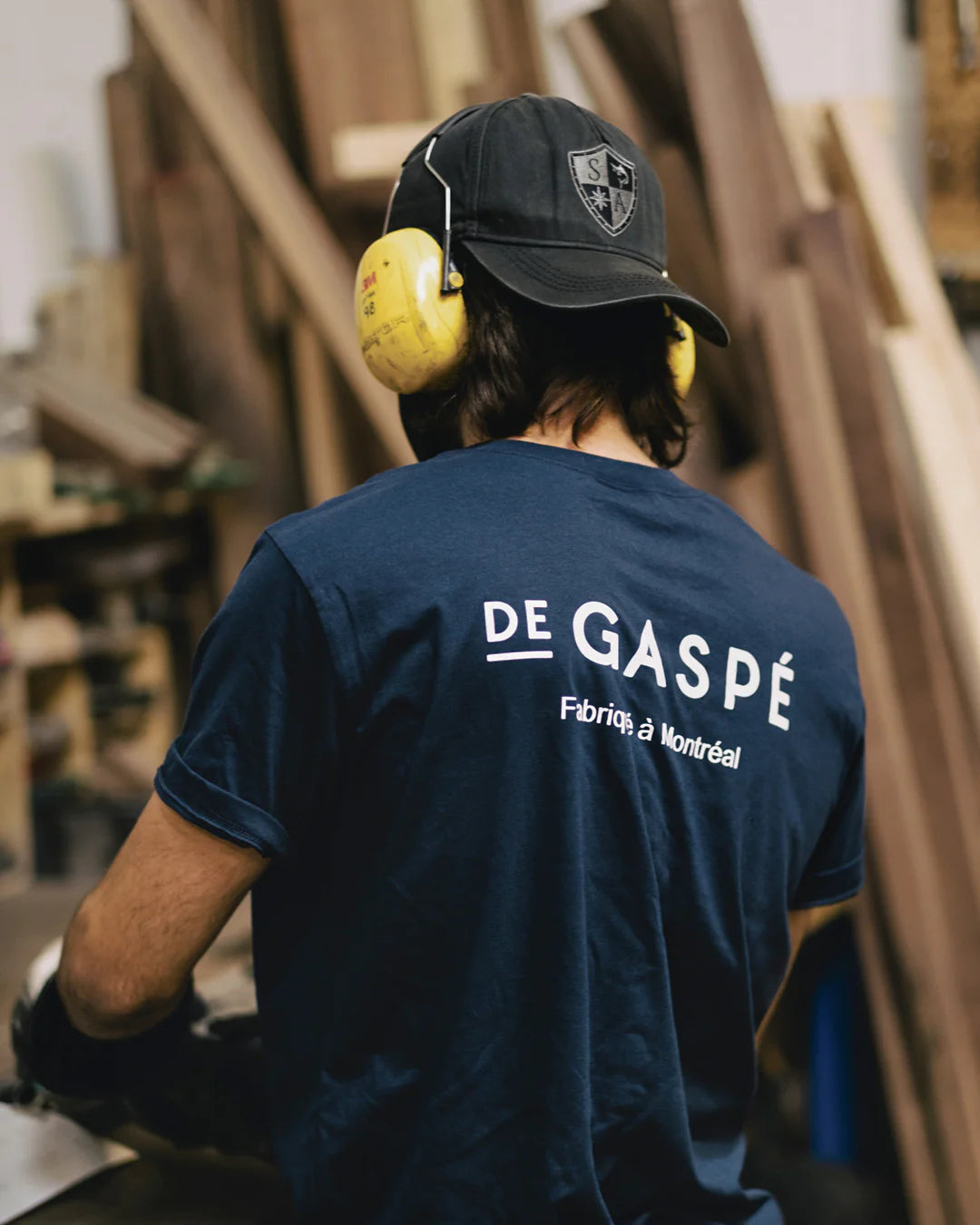 The collaboration with De Gaspé was a natural one.
In addition to visiting the premises, we spoke with Robin de Millo Terrazzani, co-founder, to tell you their story.
De Gaspé
A furniture manufacturer in Montreal since 2013, De Gaspé wants to make a difference and be part of the solution by offering an easy choice for anyone who wants to allocate their spending to eco-responsible products.
The carbon-neutral company encourages people to consume while reducing their ecological footprint through their partnership with Eden Reforestations Projects, where trees are planted as a result of furniture purchases.
"Our vision is to become a benchmark in Quebec-made home and commercial furniture in North America. We'd like people to think of De Gaspé when they furnish themselves." - Robin de Millo Terrazzani
The origin of the name simply alludes to De Gaspé Street in Mile-End, the location of their first workshop where it all began.
Client: De Gaspé
Contributors: Robin de Millo Terrazzani
Location: Montréal
Photographer: Drowster Drowster