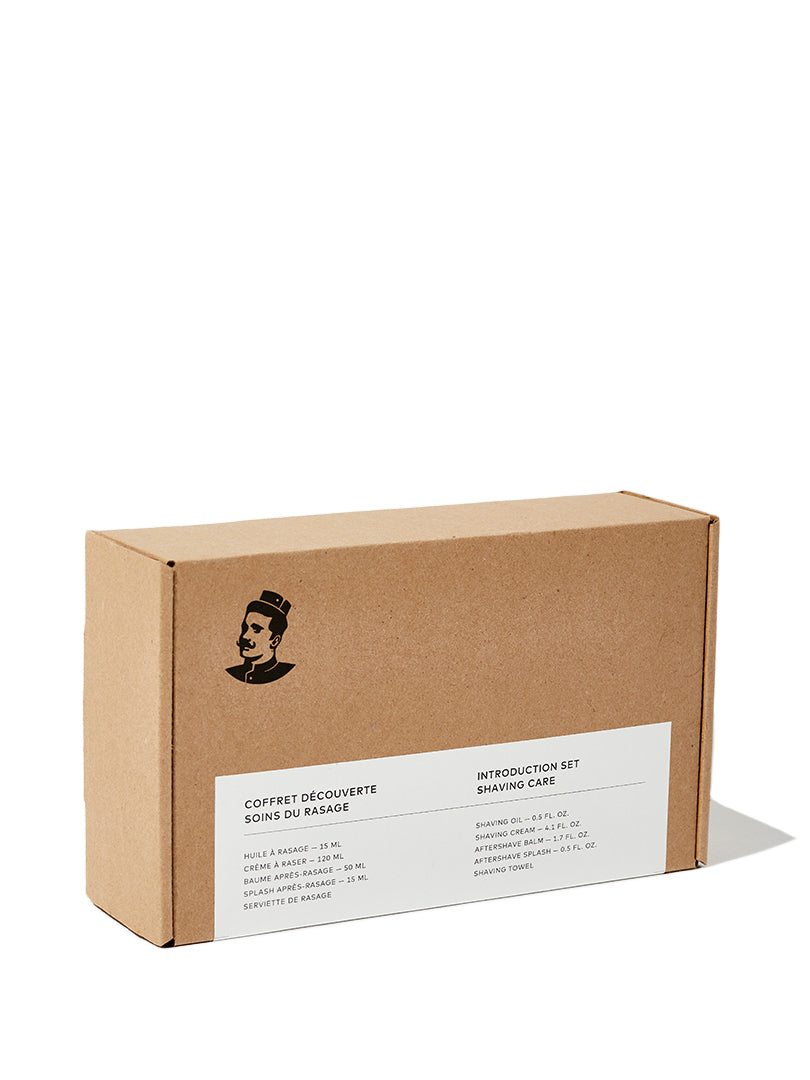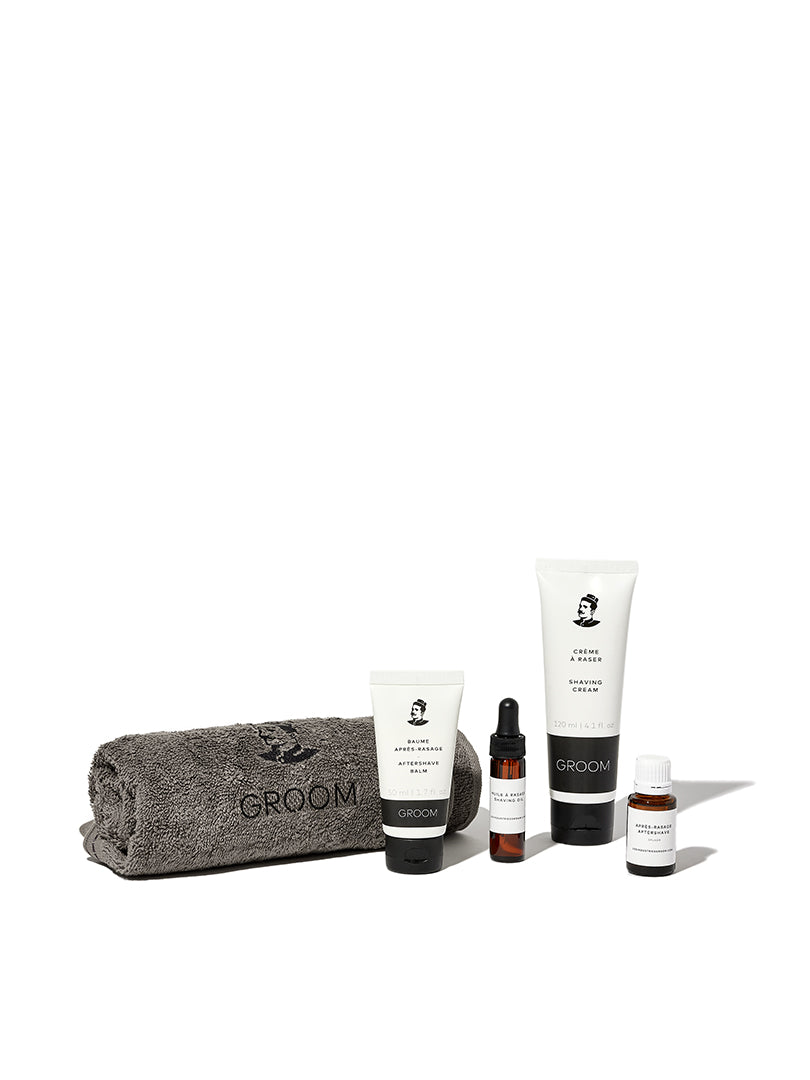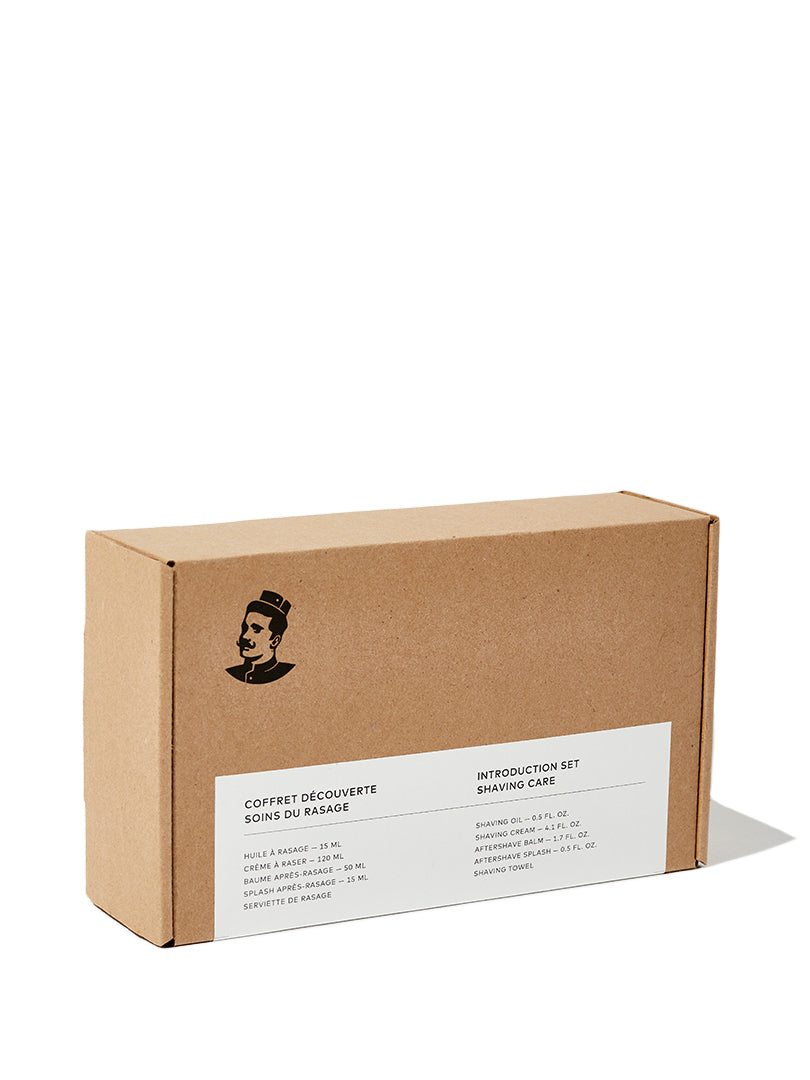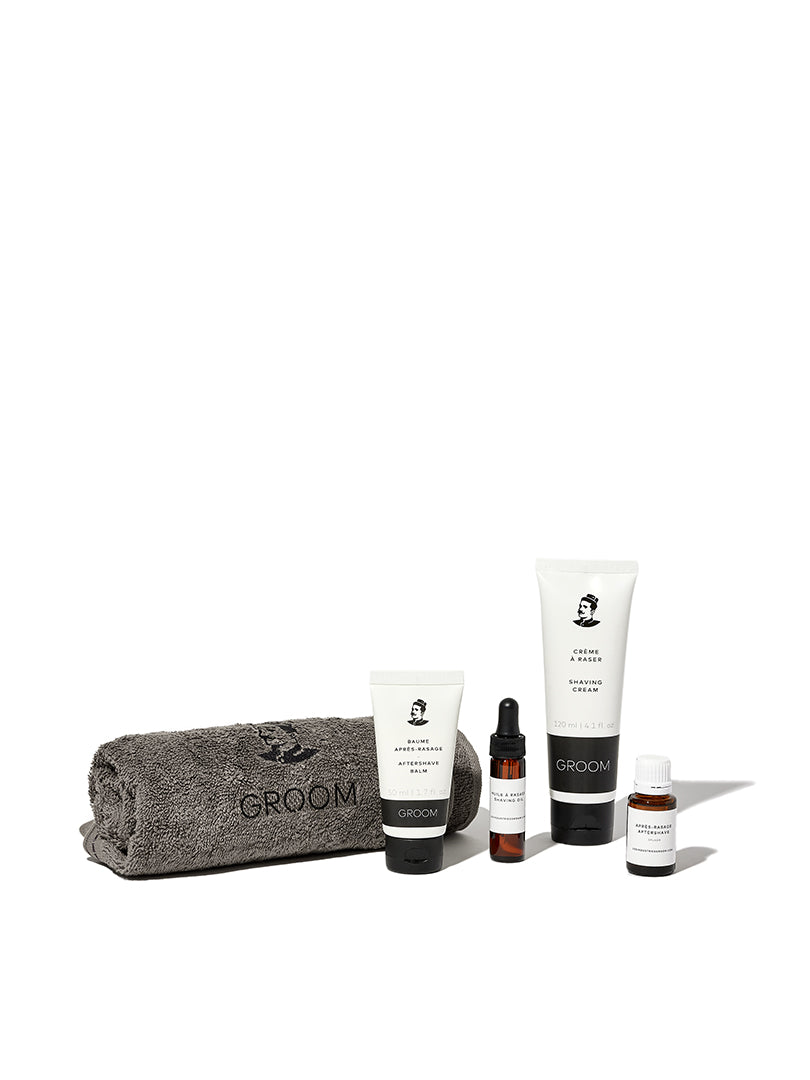 Introduction set - Shaving Care
Introduction set - Shaving Care
Groom 's Introduction set - Shaving Care. Perfect for exploring the product line. These sizes will allow a few months of regular use and the containers are reusable.
The kit is composed of 5 items:
Shaving Oil - 15 ml
Shaving Cream - 120 ml
Aftershave Balm - 50 ml
Aftershave Splash - 15 ml
Shaving Towel - plush and ultra-absorbent, 100% organic cotton embroidered with the GROOM logo.
Handmade from natural ingredients, Groom products are created, tested and manufactured in small batches in a workshop in Montreal. The name Groom refers to turn-of-the-century hotel waiters. It evokes nostalgia and the sense of elegance from a famed ere in men's fashions.