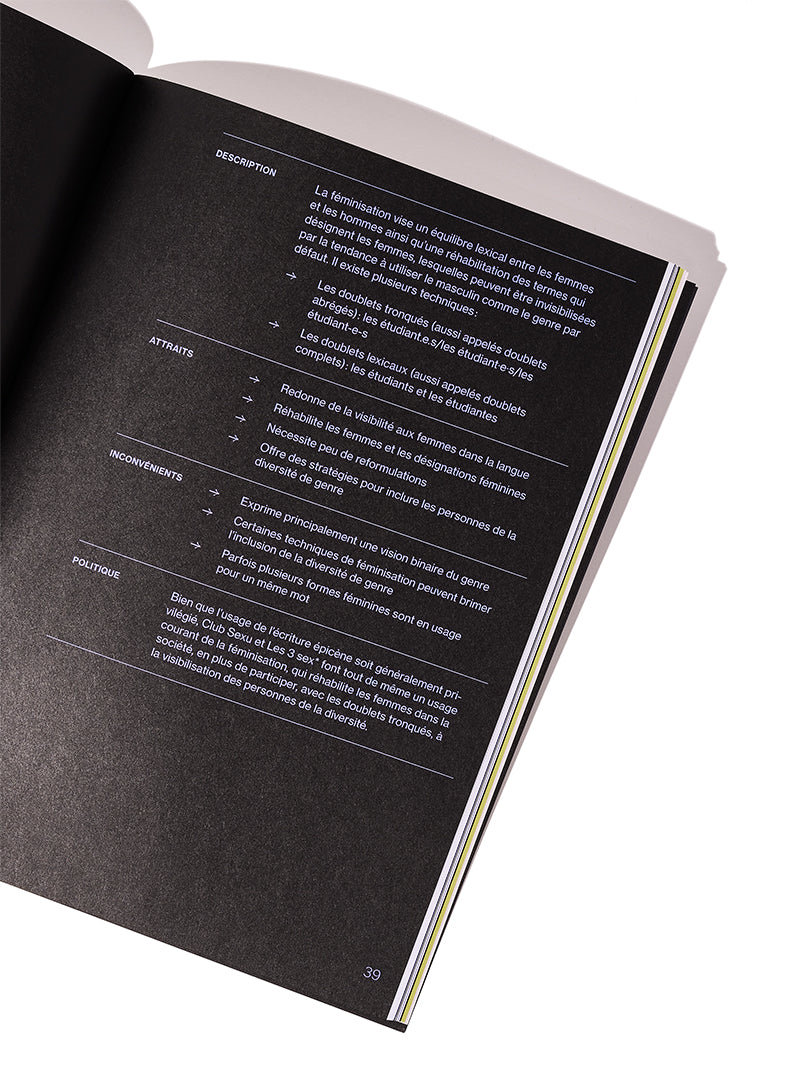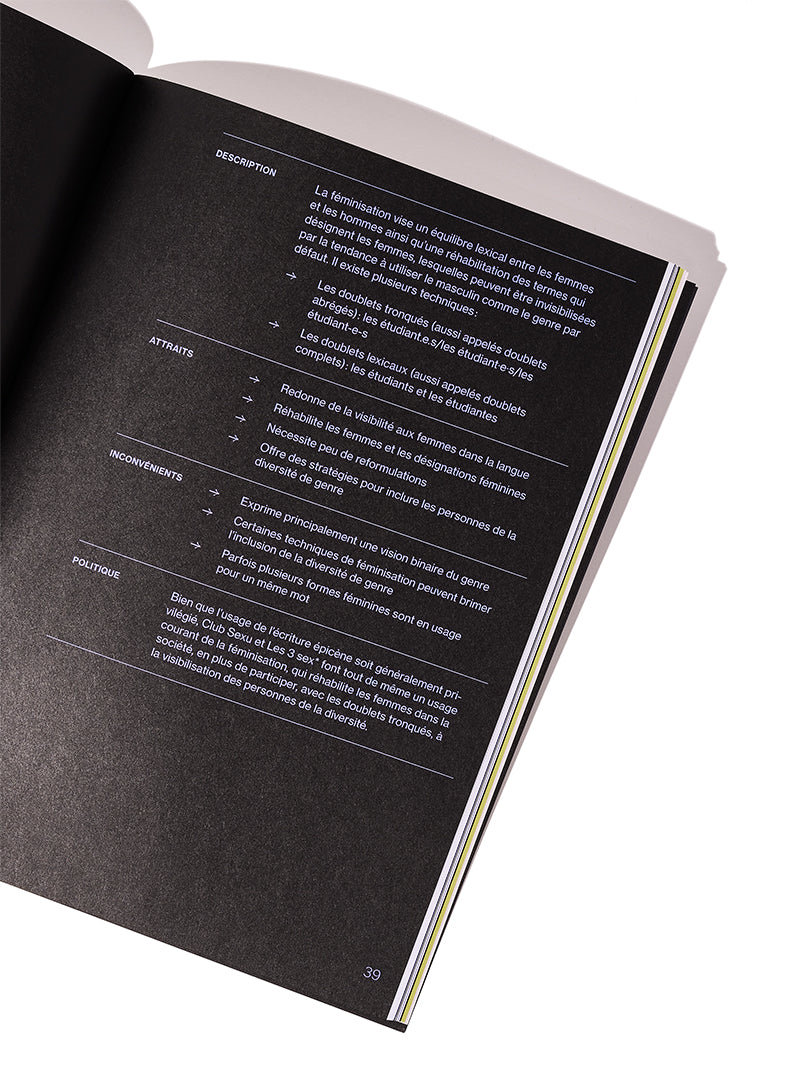 Apprendre à nous écrire (Guide)
Apprendre à nous écrire (Guide)
This guide is the result of the joint work of Les 3 sex* and Club Sexu, two Quebec feminist organizations involved in the fight for sexual rights. This book explains the practice of inclusive writing, its various implementations as well as its social, linguistic and political issues.
French (only)
96 pages
Digital printing
Hardcover
Made in Montreal
This guide promotes the demasculinization of language, that is, a rejection of the male power foundations within the French language and the promotion of the non-essentialization of gender, which implies an ever-evolving reflection on the use of language as a vehicle for gender identity as well as a feminist and intersectional awareness of the gender inequalities reflected in the expression of language..
By the 3 sex* et le Club Sexu

The 3 sex* is a charitable organization that advocates for sexual health and rights through dissemination, awareness and education on sexual issues. Club Sexu is a medium and creative studio specializing in the popularization of content focused on positive and inclusive sexuality..