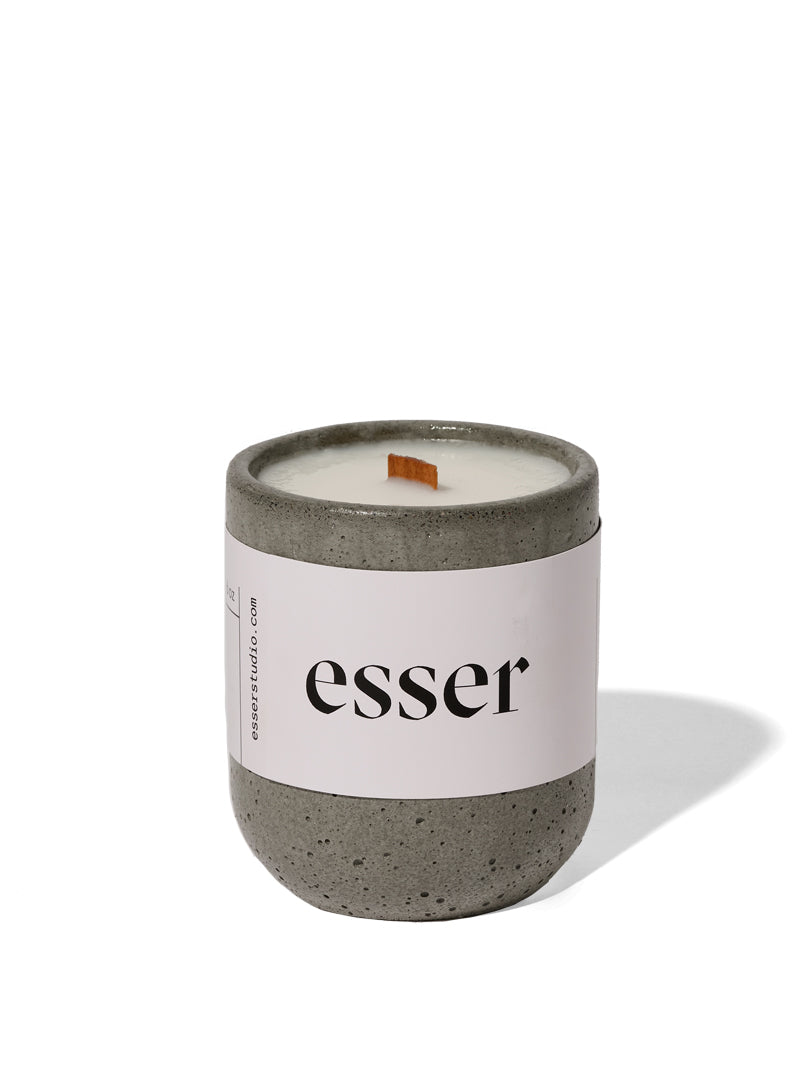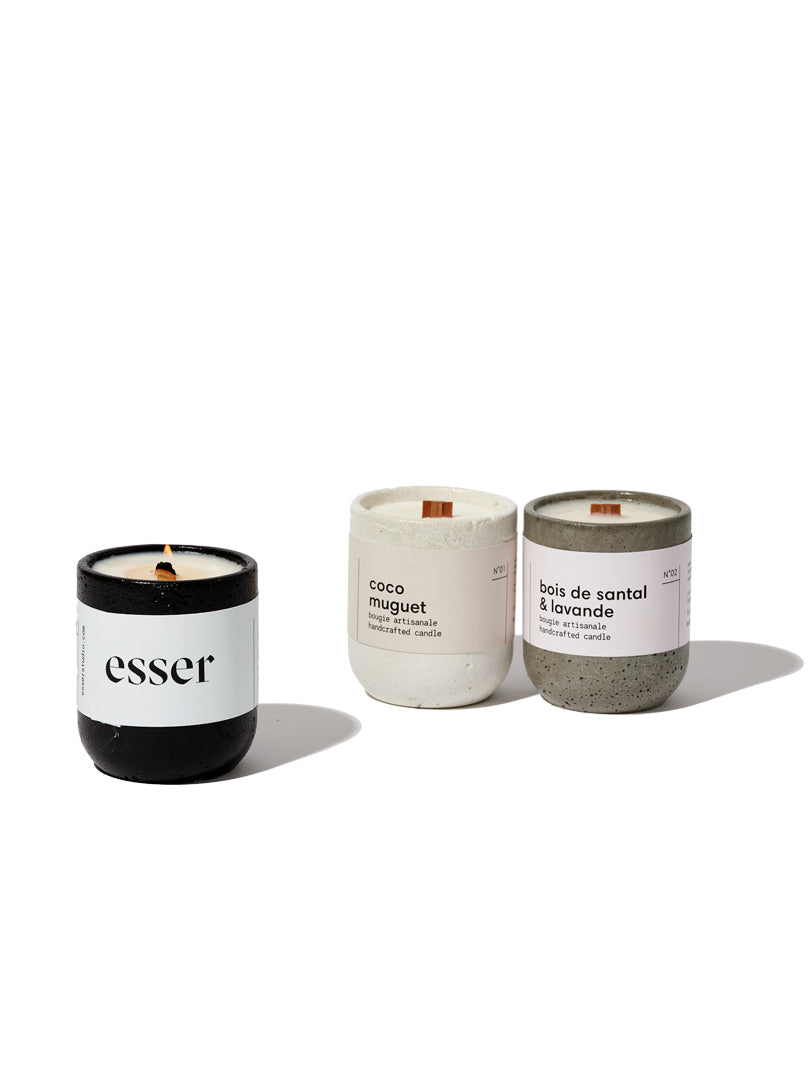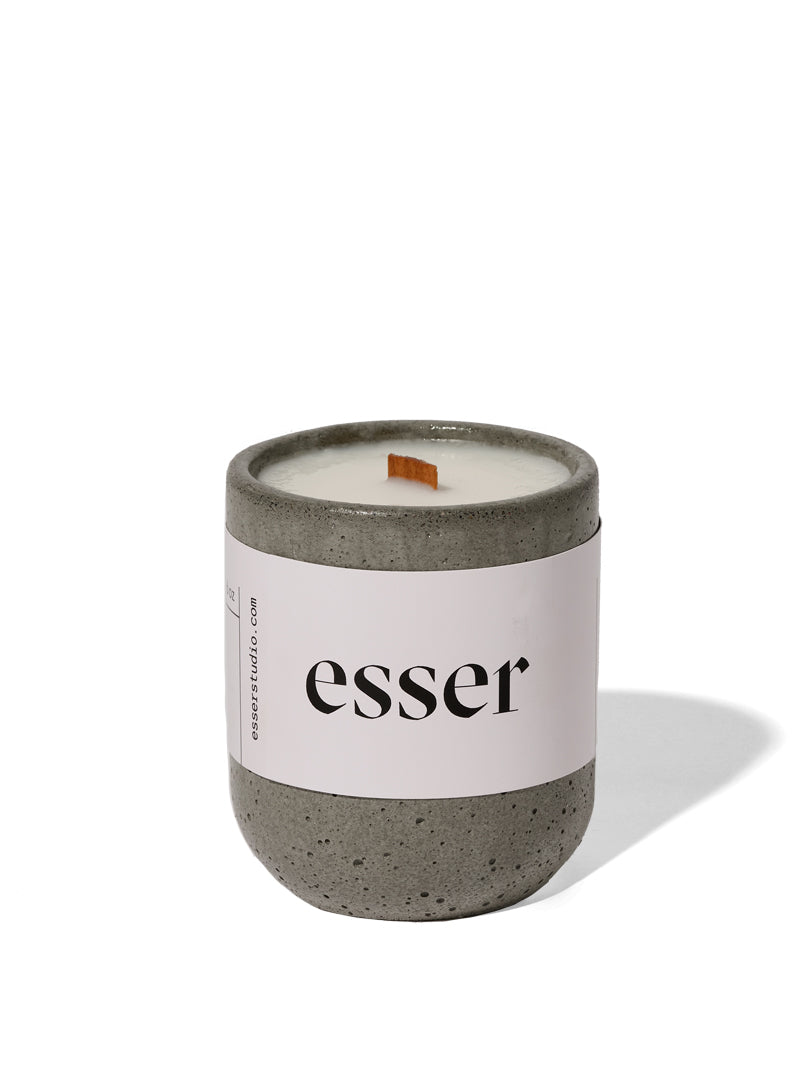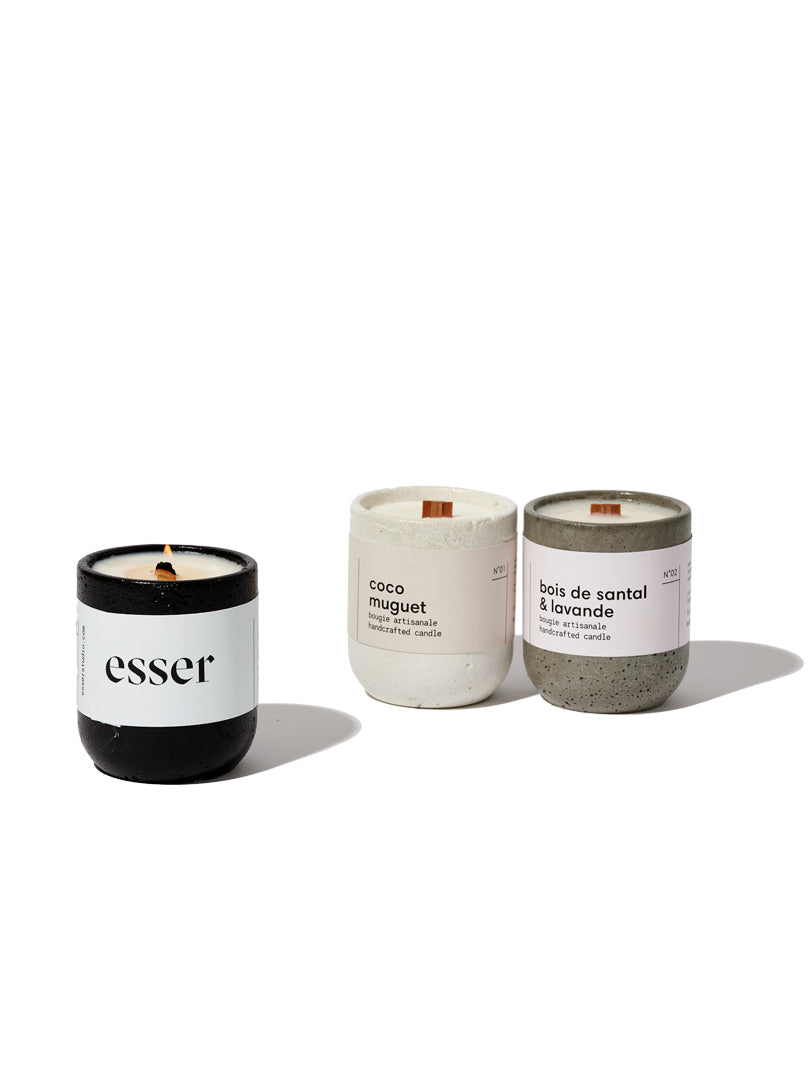 Candle - Sandalwood & Lavender
Candle - Sandalwood & Lavender
Crackling candle with floral and earthy fragrances of sandalwood and lavender.
Soy wax - 6 oz
Cherry wood wick
Handmade in Quebec
Always let the candle burn long enough for the entire wax surface to melt. This will ensure more even lighting. We also recommend cutting the wick to 5mm before lighting. Never leave lit for more than 4 consecutive hours. Keep out of reach of children and pets.
Esser Studio is a brand specializing in lifestyle and ready-to-wear with its Esser home and Esser clothing collections.