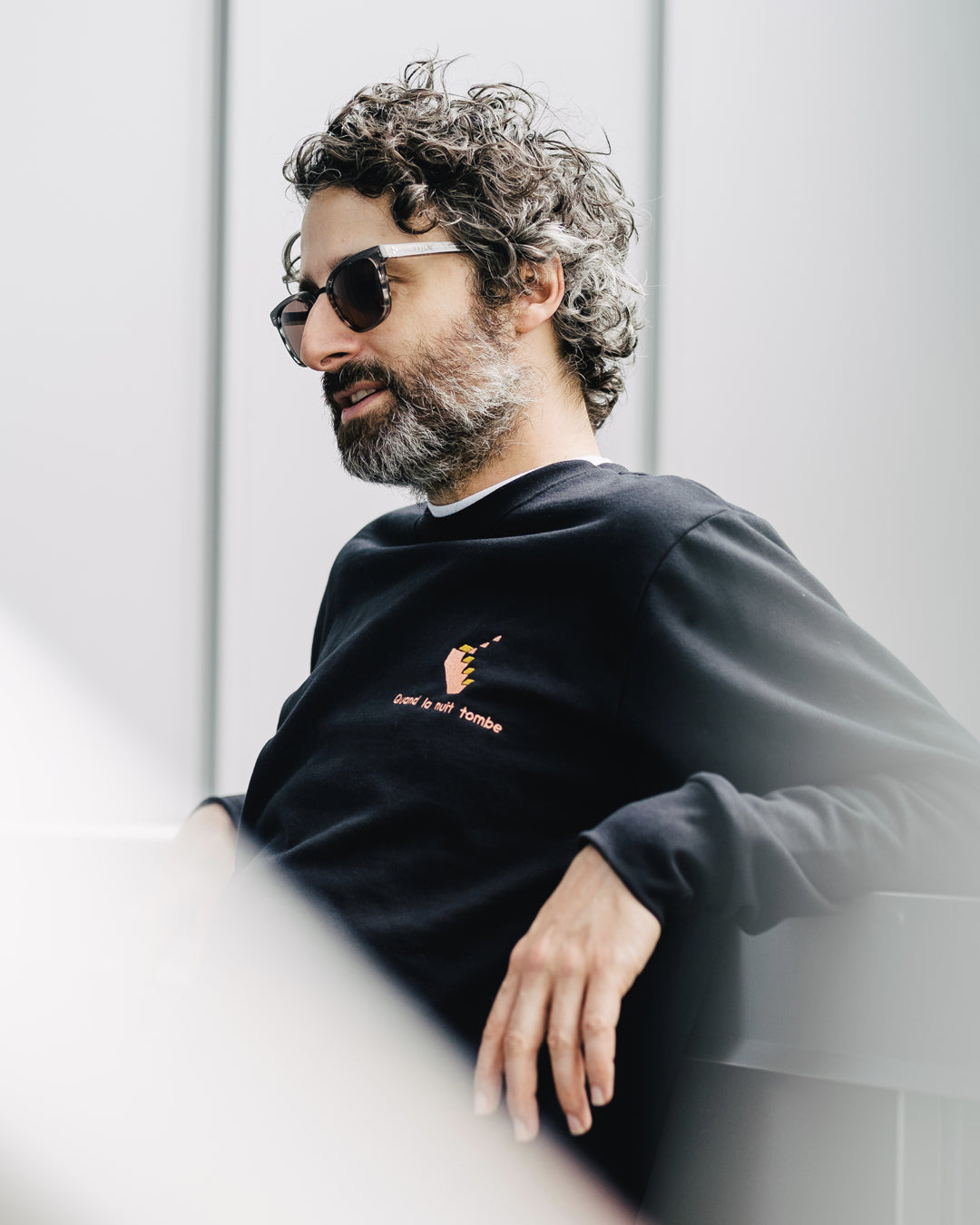 We had the chance to work with Louis-Jean Cormier, the Quebec singer-songwriter, for the release of his latest album last March. Afterwards, he received us on the terrace of his residence, with its industrial and minimal aesthetic, where we were able to discuss with him the current situation and his creative process.
Quand la nuit tombe
For his third album, released five years after the previous one, Louis-Jean Cormier opens up like never before in his career. The universality of the themes addressed on the album, such as love and memories, will undoubtedly resonate with listeners. It is also a happy reunion with his piano, which plays an important role on the instrumental level.
Leaving behind the guitar that has often accompanied him, he gives way to new influences that bring a change to his usual style, without straying too far from it. The author-composer dares in this new realization of songs influenced by hip hop or RnB.
As a Quebec artist, Louis-Jean Cormier wanted to produce his promotional clothing here, in Quebec. It is essential to stick together with people from the creative community, whether you work with cotton or melodies. Nothing is better for C'est beau than an artist who shares our values and who uses Quebec's know-how and workforce. A harmonious agreement, no pun intended.
Client: Louis-Jean Cormier
Location: Rosemont-La Petite Patrie
Photographer: Drowster