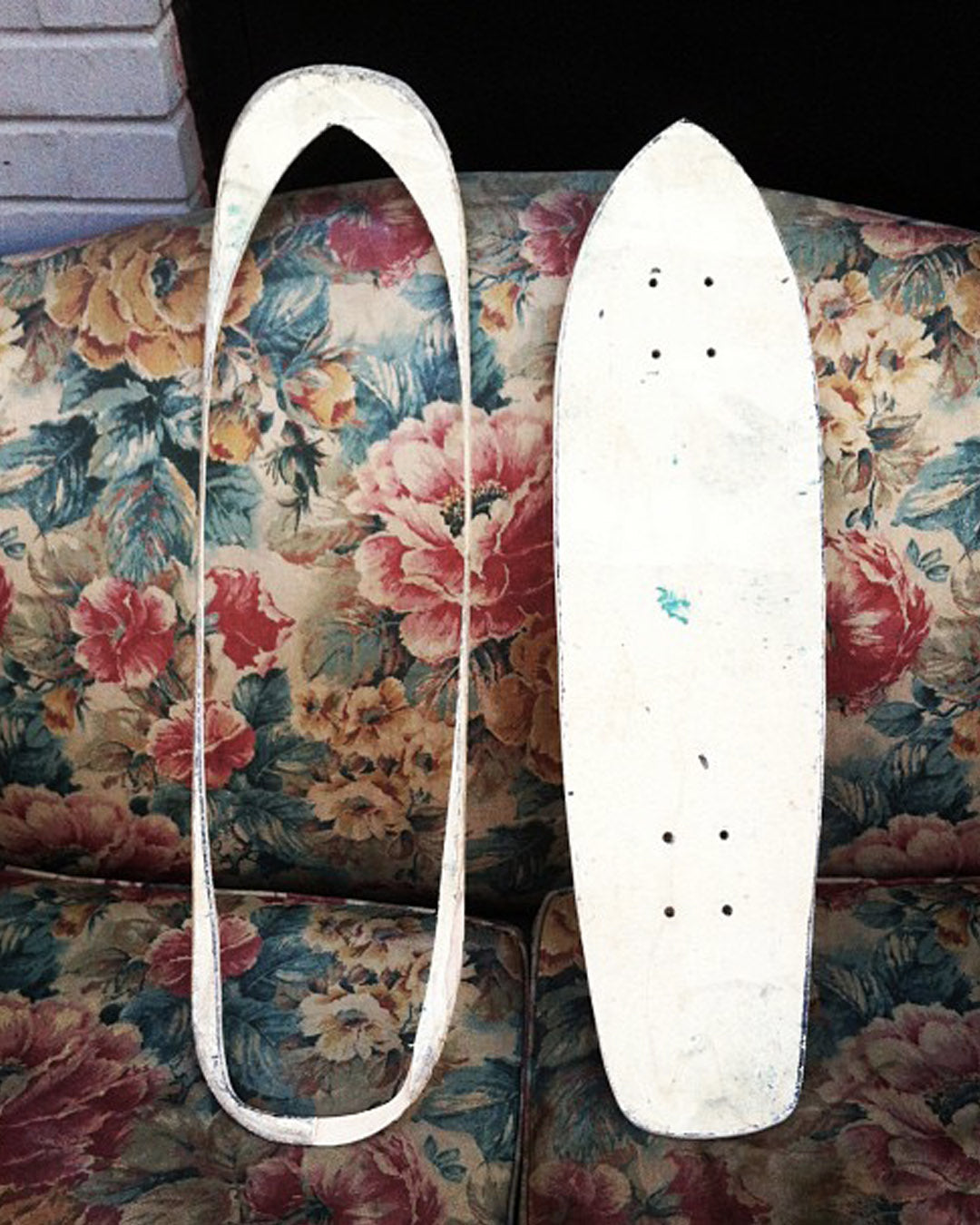 Beer, friends, and a jigsaw.
Between two classes of his Philosophy BA, Raphaël worked at the local skate shop to pay the rent.
When he saw all the good boards in the skate shop's trash, he had the idea of giving them a second life by transforming them into small cruisers, perfect for getting around faster between classes.
Quickly, the idea of recycled boards became popular in his group of friends and the demand increased.
At that point, the project was limited to a balcony in Hochelaga, beer, friends, a jigsaw, and lots of parties between the Davidson and Brasserie des Patriotes.
Still working with discarded boards, but a little more organized, C'est beau ends up supplying the shelves of six skate shops with its homemade recycled cruisers.
Raphaël notices two things. First, people crave authentic and sustainable products made by hand. Second, it's unfairly difficult to compete with products manufactured thousands of miles away, sold at ridiculous prices on the same shelves.
The goal becomes clearer and clearer: create an accessible brand that will not only value local know-how, but also respect the workforce and the environment. That's how in 2012, C'est beau was born. Since then, the mission hasn't changed a bit.
Improve access to local know-how
Thanks to all the friends: Alban Bachand, Maxime Dumontier, Bastien Rémillieux, Benjamin Tran, Pierre-Olivier Forest-Hivon, Samuel Pasquier, Jonathan Beaudoin, Kevin Millet, Guillaume Laprise, Dave Morgan, Miroslav Dufresne, Albert Lottasenh, Sébastien Côté, Gaël Comtois, Olivier Lamontagne, etc., etc.
Special thanks to the owner of 4939 Saint-Catherine Street E.