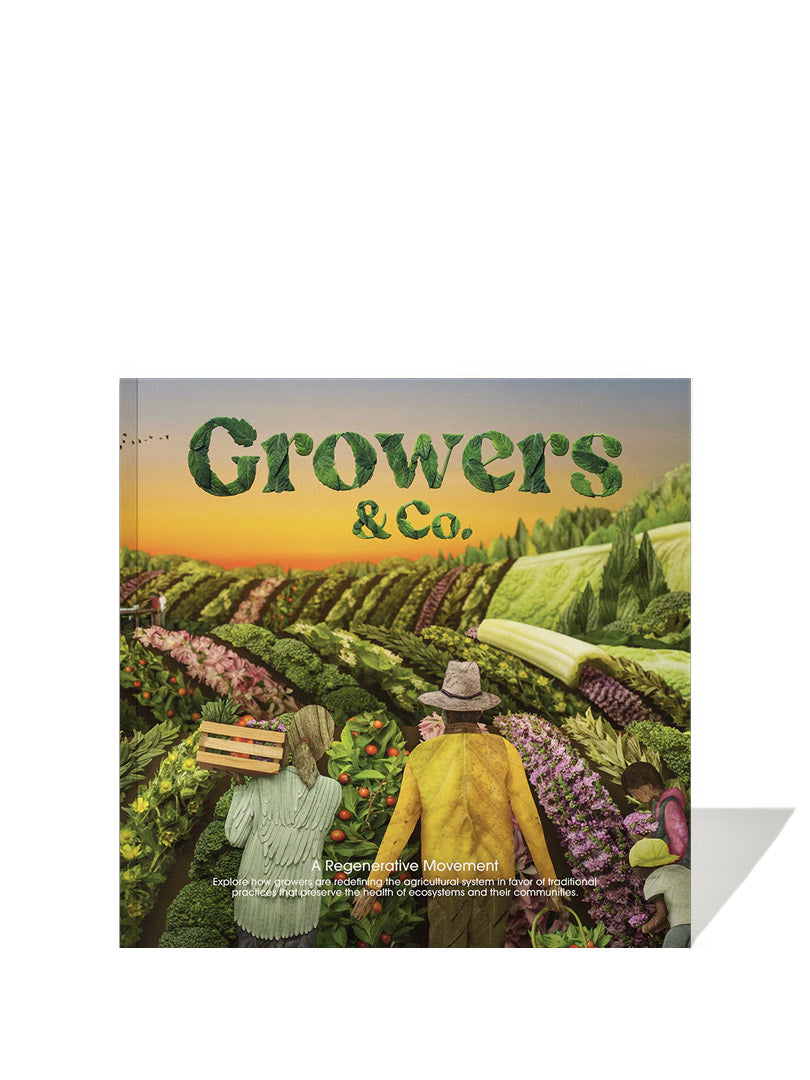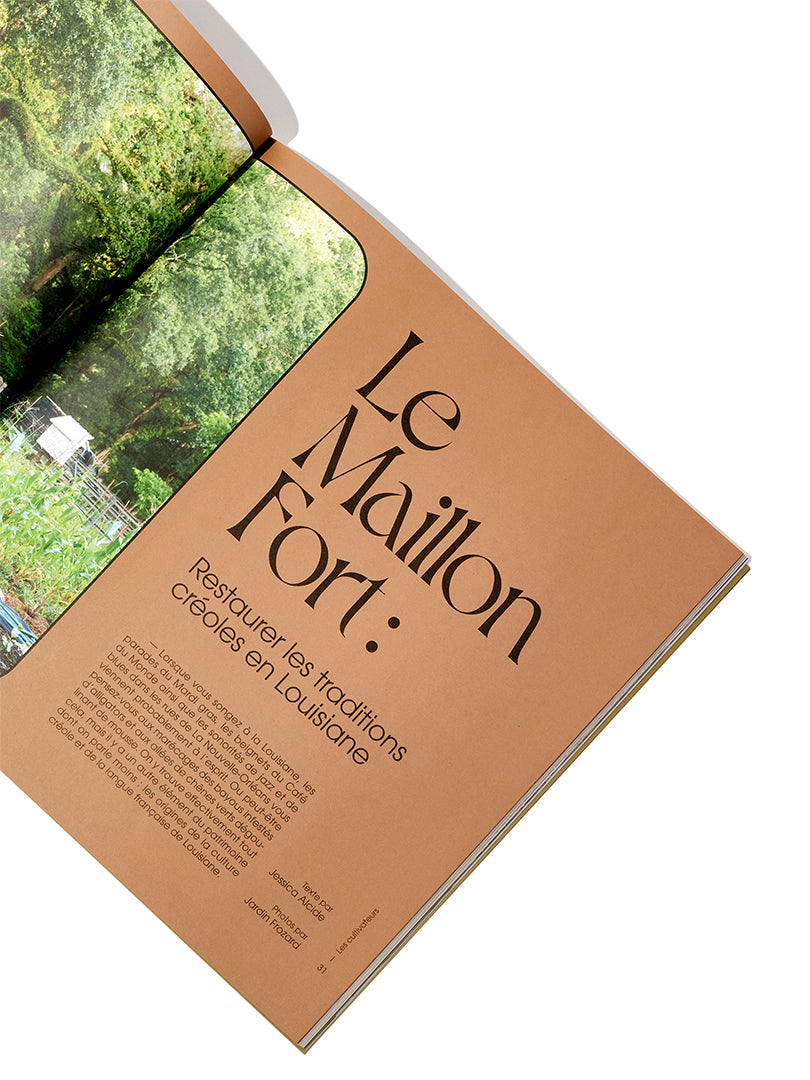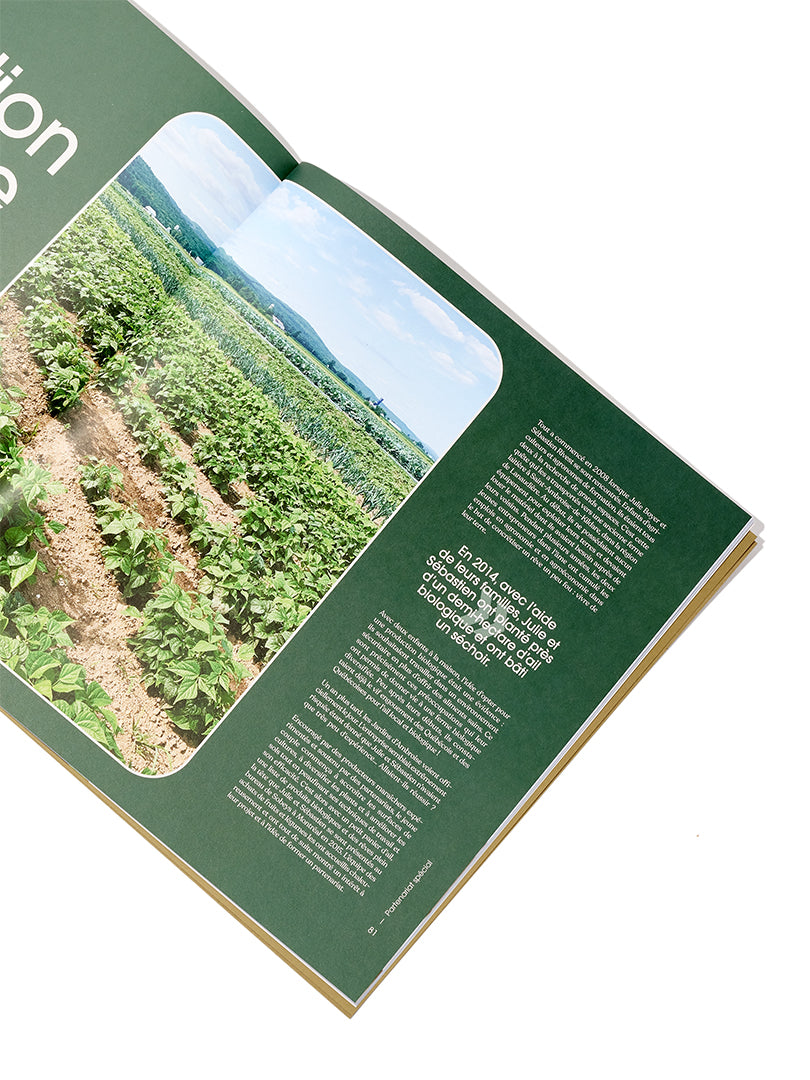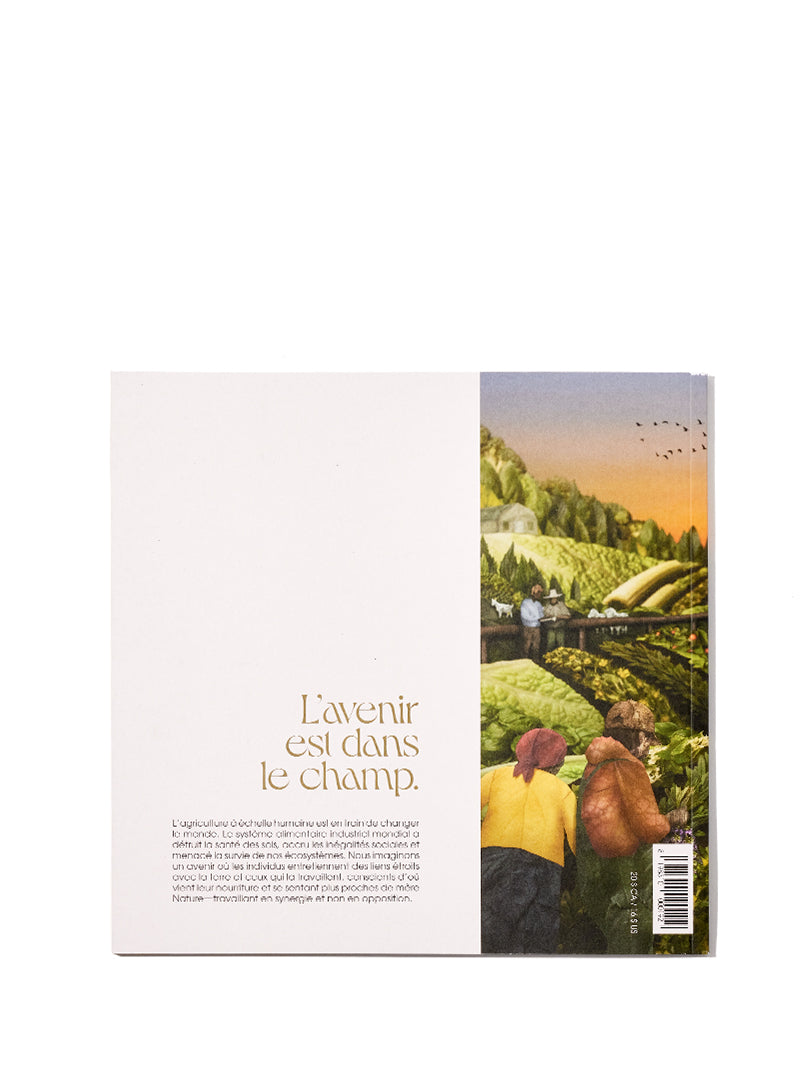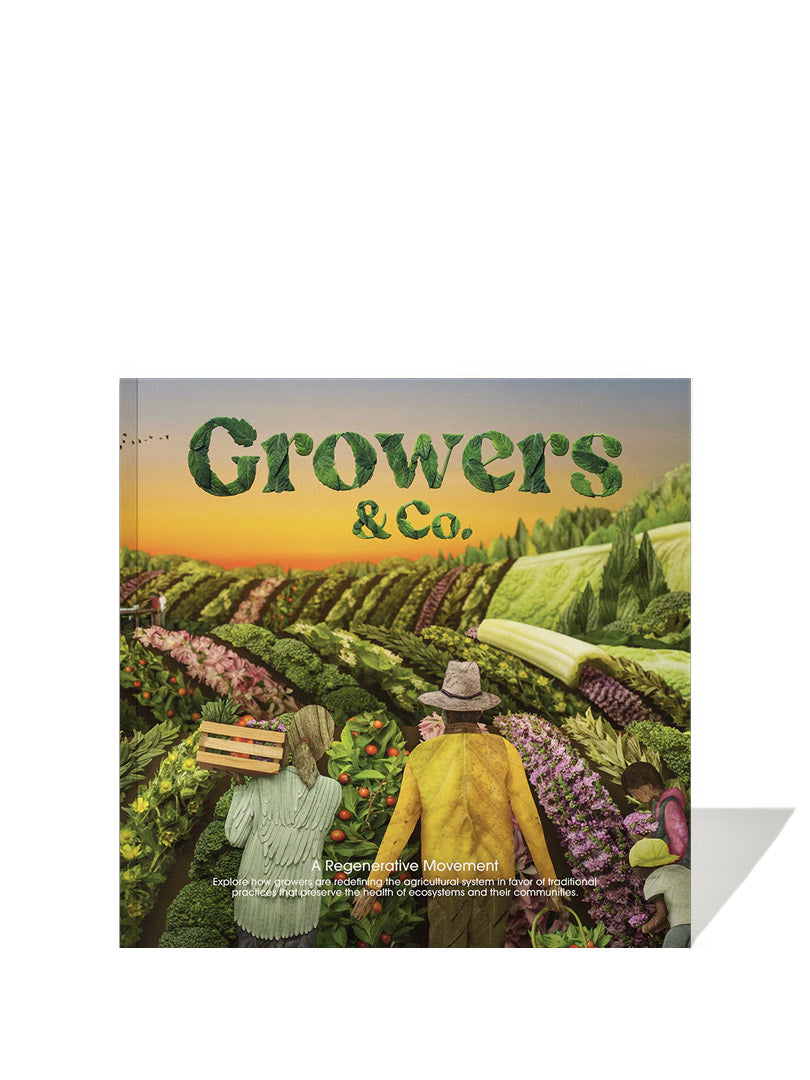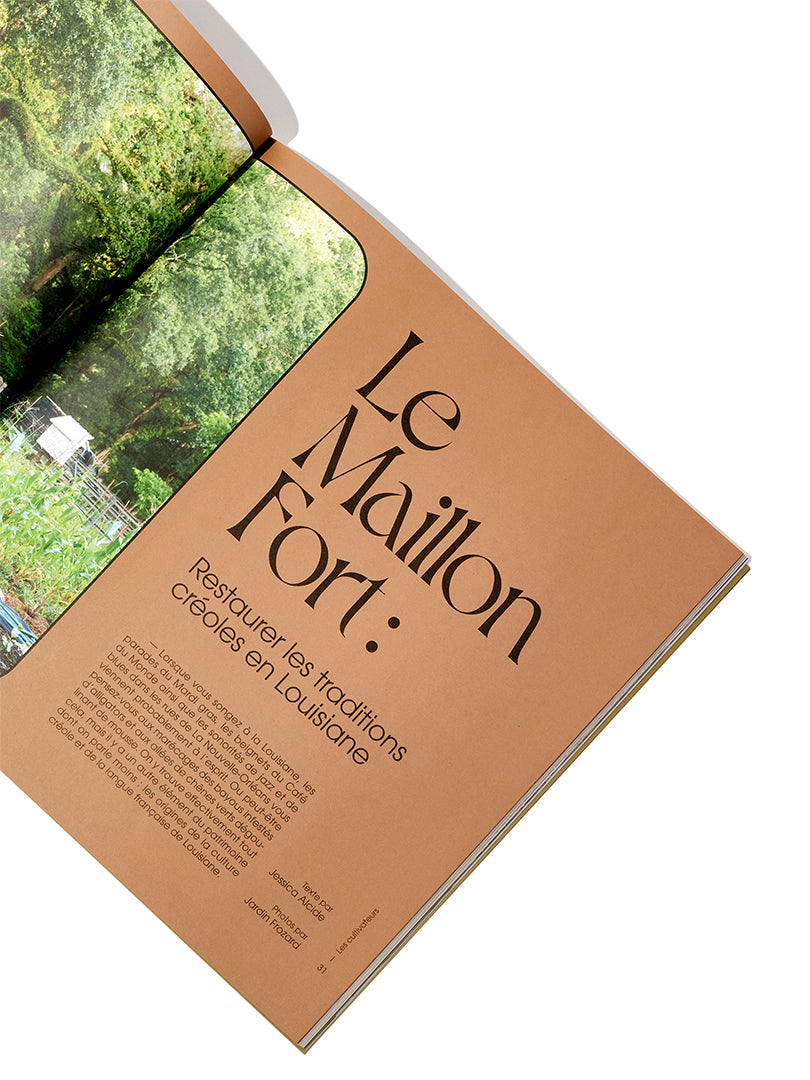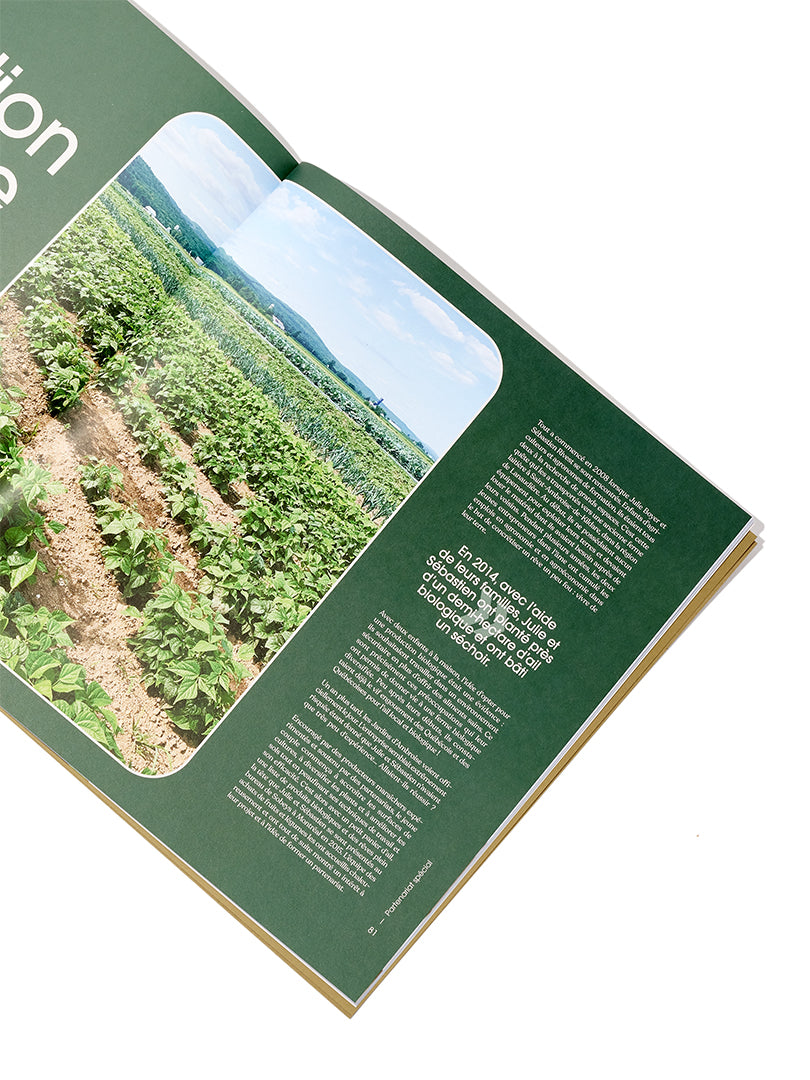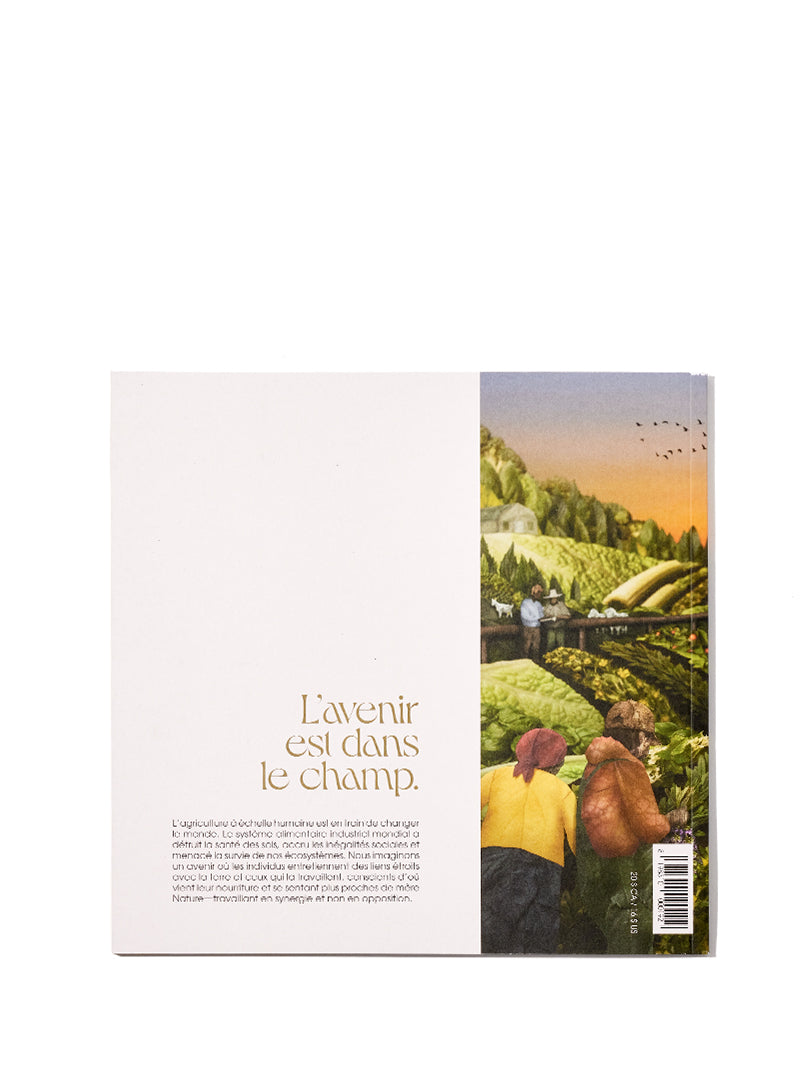 Growers' biannual magazine is a tribute to the small-scale local producers who are driving and nurturing the small-scale farming movement.
French
84 pages
100% recycled fiber
Made in Quebec
Numéro 3 - Une promesse de renouveau

Le troisième numéro explore comment l'agriculture à échelle humaine redéfinit le système agricole en faveur de pratiques traditionnelles qui préservent la santé des écosystèmes et de leurs communautés.- Growers & Co.

Le deuxième numéro lève le voile sur le travail d'acteurs
Growers & Co. is a company that sells clothing, tools and seeds for working in the garden. Wishing to support and promote the work of those who cultivate the land, their magazine, published annually, is a tribute to many small local producers.