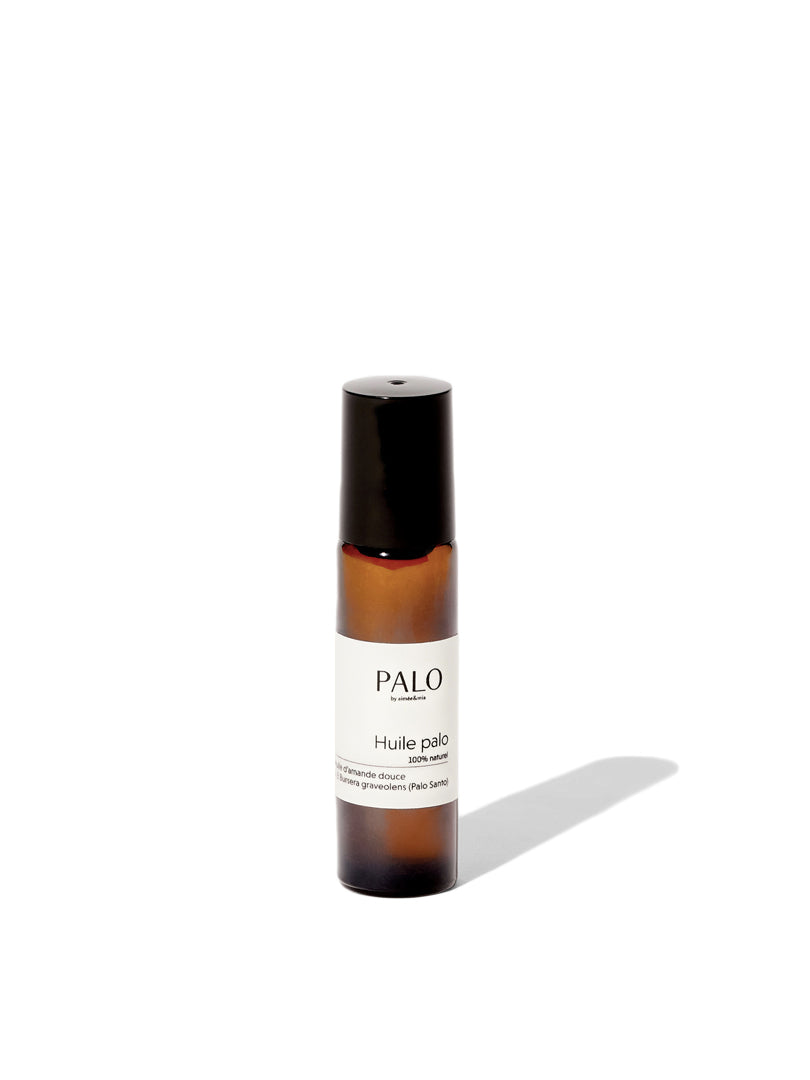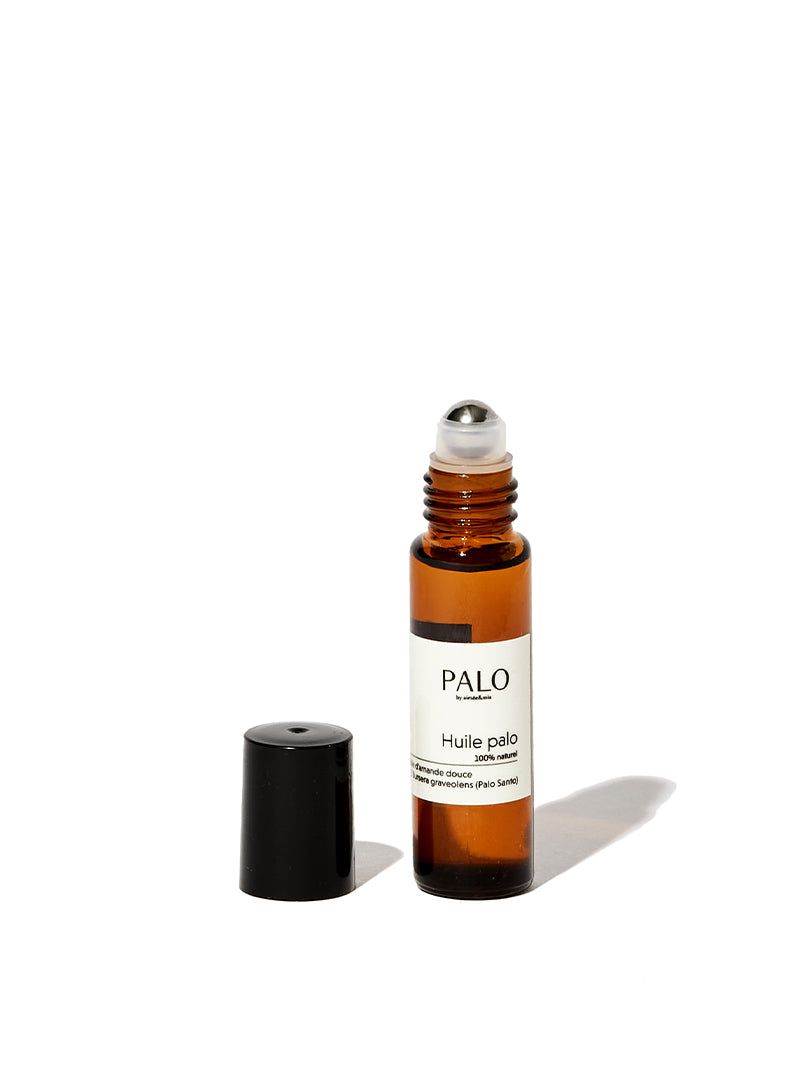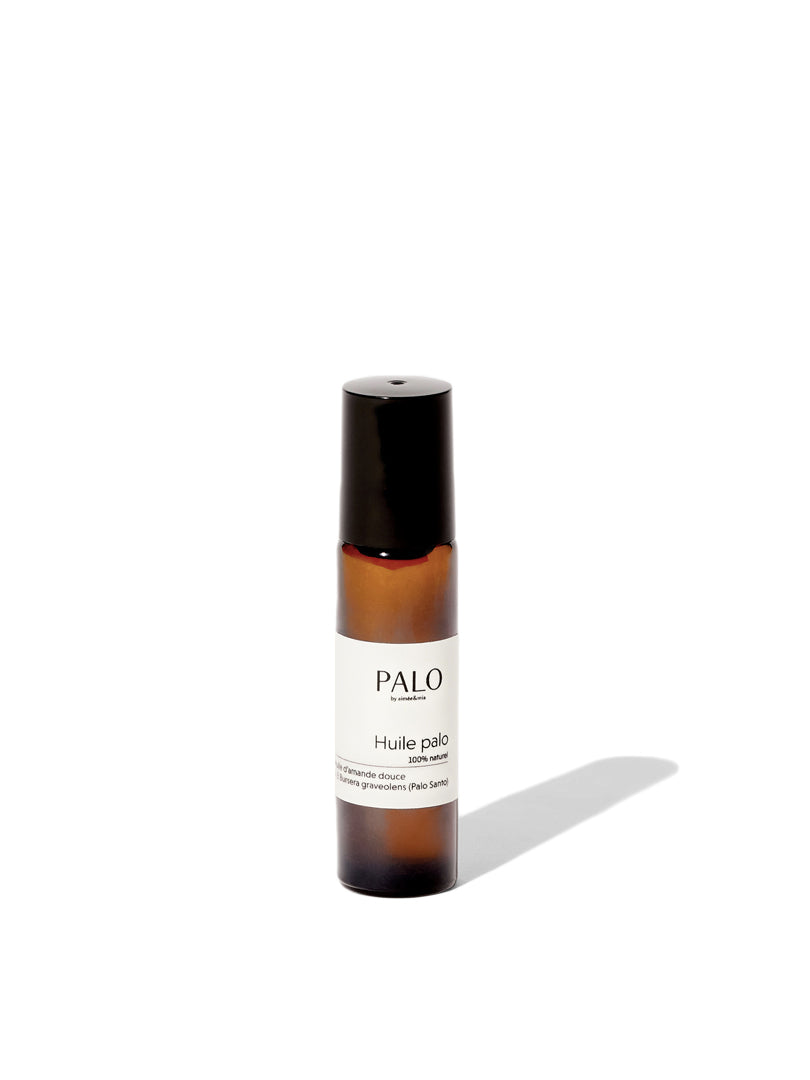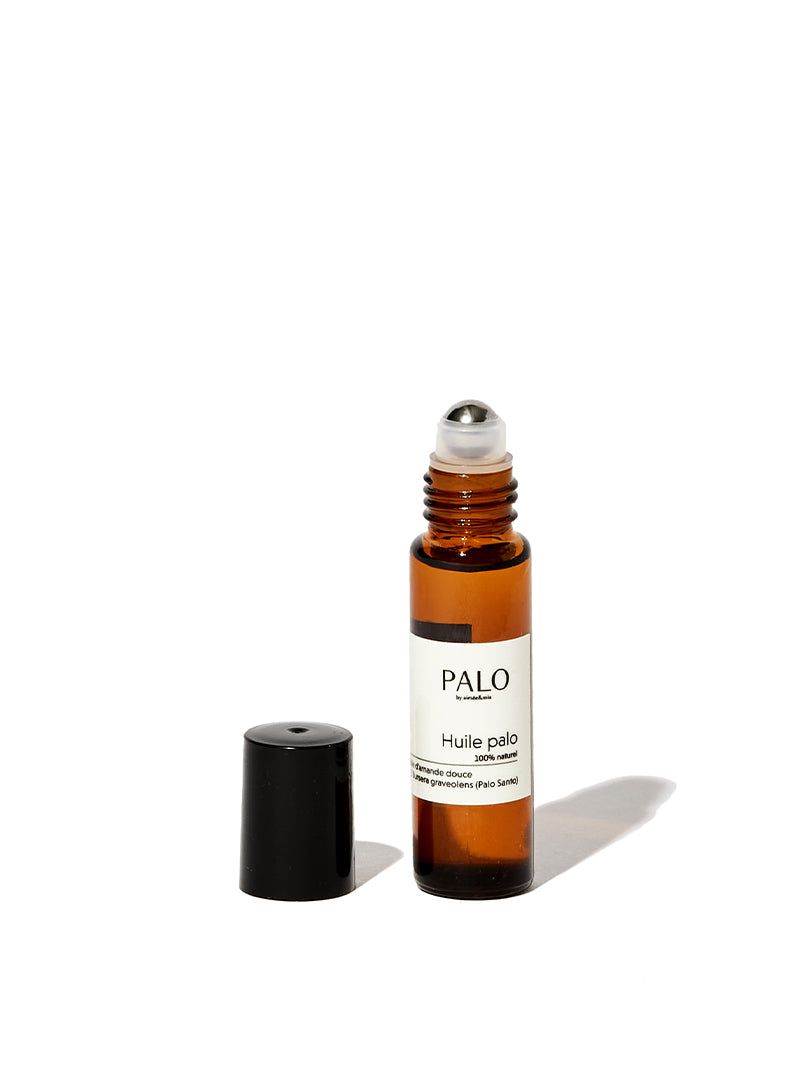 The roll-on format of the Palo oil to be applied on the temples to soothe the mind.
E.O Bulnesia Graveolens (palo santo oil) Sweet Almond Oil
PALO by aimée & mia offers a line of skincare products designed exclusively around Palo Santo essential oil. The two sisters of Ecuadorian and Canadian origin manufacture their entire collection in Montreal using Palo Santo wood from a certified sustainable plantation in Ecuador.